Why join Halesworth Business Connections (HBC)
Why - because for just £25* you are joining a group that has:
a membership of over 70 like-minded businesses, retailers, food outlets, etc. who want to be part of the Halesworth Business Community and be able to network.
been established since 2003 successfully promoting Halesworth & the Blyth Valley to attract customers, visitors and businesses and actively encouraging and promoting trading between members.
a status as a recognised Business Group that allows outside organisations to contact HBC as the 'go to' point of contact to inform members of changes to business law, access to training opportunities and for local & national media to gain views of the business community. All news, opportunities and notices or to gather the views of our membership, are immediately communicated by email.
a subscription based funding. These funds are used to directly promote Halesworth, increase footfall, and ensure Halesworth is an attractive place for visitors and to work and live in, and allows donations to be given in support of other organisations that benefit the businesses of Halesworth.
a new interactive website that has enhanced entries to promote members including links to their own website, links to other websites that promote Halesworth, access through Facebook and Twitter and many other benefits.
a position in the Waveney Business Forum which consists of many other local town business groups which in turn gives a much stronger voice and collective force on regional & national matters and access to grant funding.
liaison with our local MPs to ensure the Halesworth Business Community is fully represented at a national level. HBC maintains open channels with town, district & county councils.
a bi-monthly business breakfast providing networking, usually with key speakers on relevant matters or a chance for members to promote their business plus Evening social events.
audio and visual equipment available to members at vastly discounted rates.
If you would like to join Halesworth Business Connections for just £25, please click on the button below for our register form.
Search

for local business in the halesworth area
Add your
business to our
directory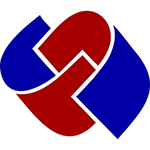 Please fill in the form below to register with Halesworth Business Connections
---